June has arrived! Summer is well and truly on the way, and it's time to celebrate Pride month.
Pride marks the anniversary of the Stonewall uprising in 1969, a turning point in the fight for LGBTQIA+ rights, with celebrations taking place around the world.
At Pact, we support individualism in all its forms. After all, if everyone sipped the same coffee from the same mug, life would be pretty dull! So today, we're sharing the pride joy and recommending incredible LGBTQIA+ owned businesses that we reckon you'll love. Without further ado…
#1 SaucyBitch 
Dean Smith and Steve Cook spent years travelling around the US, where the seed of their love for artisan hot sauces was sown. Luckily for all our taste buds, they began experimenting with making their own sauces. These became so popular with family and friends, word even spread to NY restaurants! So with their French bulldog, Captain, taking on the role of mascot, SaucyBitch was born.
With a focus on premium ingredients and rich flavours, these sauces pack a real punch that will add a very saucy oomph to practically any meal. Drizzle SaucyBitch Hot Stuff over your morning eggs and in your summer BBQ burger. Or try their Limited Edition Pomegranate Hot Sauce for some extra zing in your salad dressing. 
To shop their exciting variety of sauces, check out the SaucyBitch website.
#2 Gay's the Word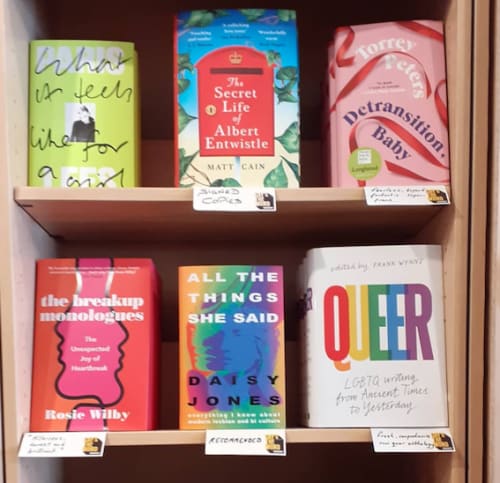 Founded in 1979, Gay's the Word is the UK's oldest LGBT bookshop – both the online and good old brick and mortar kind.  Set up by a group of gay socialists with the aim of being more than just a shop, it hosts regular events such as panel discussions and book launches, as well as providing a safe space for community groups within the LGBT community to meet. 
All of their profits are funnelled back into their business, which is both a properly excellent independent bookshop and a much loved icon of London's LGBTQIA+ world.
Visit their website for books and events, or visit them in person on Marchmont Street, near Russell Square.
#3 Dr Botanicals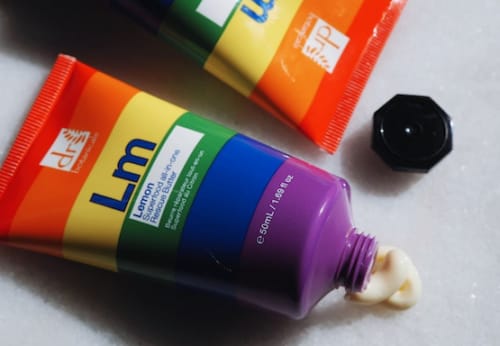 It's nice to be beautiful, but it's more beautiful to be nice. A self-proclaimed loud and proud LGBTQIA+ owned business, they boast a repertoire of cruelty-free beauty products. All their vegan skincare uses natural ingredients that really deliver on all important results.
Plus, to make sure their range is good for both your skin and the environment, they have pledged to use only eco-friendly natural packaging by 2023, and be completely carbon neutral by 2025.
To treat yourself to some ethically-sound pampering, you can visit their online shop. 
#4 Queer Food Project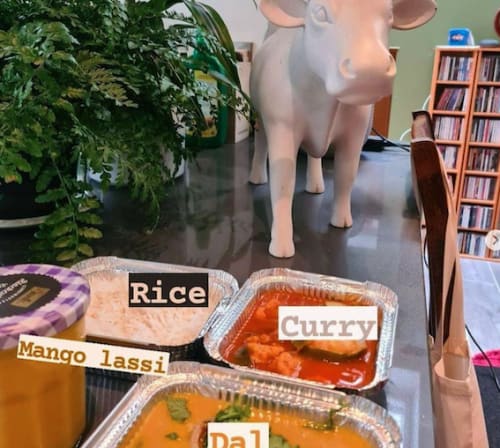 This amazing mutual aid group began as a way to build community amongst queer people in Greater Manchester. Their main aim is to match queer people who, for many reasons, struggle to access food, with those locally able to cook and deliver meals to them.
The project began during the COVID-19 pandemic with a small pilot scheme, which despite the challenges of the time was a great success. The incredible response they've received has helped them to begin planning for phase 2!
To keep up with their progress, and find out how to get involved or donate, check out their Instagram page.
#5 The Queer Brewing Project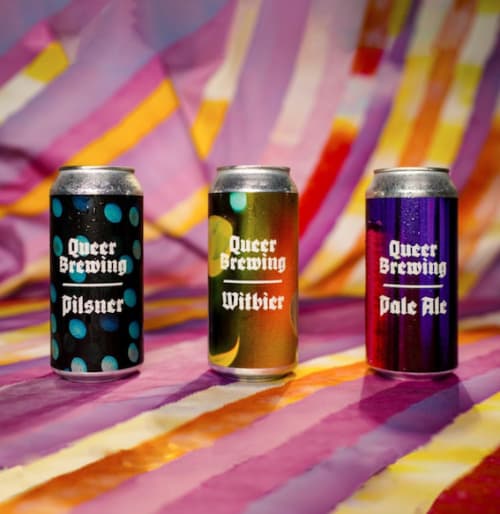 This incredible project combines two really fantastic things, the LGBTQ+ community, and beer. Founded in 2019 in response to a lack of representation within the world of beer, The Queer Brewing Project aims to build that community and advocate for LGBTQIA+ rights
In an industry dominated by cisgender, heterosexual male voices, founder Lily Waite has worked with breweries to shift the balance - a task that has seen over 30 beers brewed in 5 different countries, and £25,000 raised for LGBTQIA+ charities.
To find out more, and to shop beers and merch, head over to their website.
There's still work to be done
The fight for LGBTQIA+ rights goes on. That's why, we're donating 20p from every bag of coffee that leaves our roastery to Stonewall on June 11th, to support them in creating a world where love is love, regardless of gender.
Read more: