'Tis the season of giving! And nothing beats that magical feeling when you give someone a gift they really love. However, given that the planet is in the grips of a climate crisis, we think it makes sense to shop consciously. We've curated this guide to our fave sustainable and ethical brands to help you buy less and buy better. Choose a gift they'll treasure, and protect the planet too.
Best for Clothes
Galvanized into action following the collapse of the Bangladesh Rana Plaza garment factory in 2013, Founder Charlotte Instone set about finding a new and better system for clothing manufacture. Now, Know the Origin is home to a collection of brands that adhere to the highest sustainable and ethical standards. They have a wide range on offer, from winter-warming woollen jumpers through to organic cotton pyjama sets.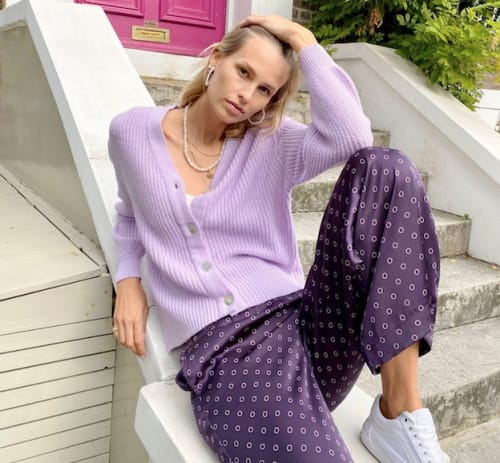 Omnes' mission is to change the way we shop and think about fashion. All their pieces are designed in their London studio, the fabric is sourced from carefully selected producers who have been approved by environmental groups, and every step through to the final product is as sustainable as possible. Their on-trend styles include elegant partywear options and the kind of denim jeans you want to wear every day of the week.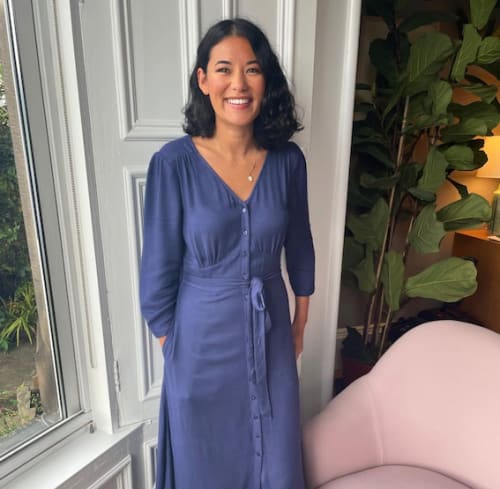 By producing clothes only after they've been ordered, this amazing brand is tackling waste in the fashion industry. Not only that, every purchase helps support children in education and assists the factory workers who produce their clothes. Their line of dresses, skirts, tops and more is ever-changing – order early as it takes a little longer, but it's worth it! As you know you're getting someone a really special gift, made just for them.
Best for Footwear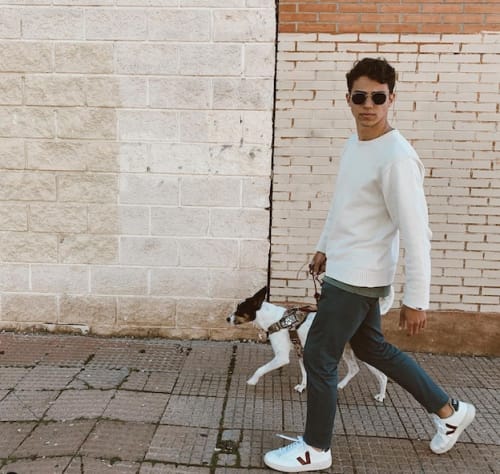 Sébastien Kopp and François-Ghislain Morillion started Veja after their line of work left them frustrated by big corporations' lack of action on environmental and socioeconomic injustice. Using only Fairtrade and organic materials whilst safeguarding workers' rights, this sustainable sneaker company offers the highest quality footwear with full transparency on the entire production process. They have an array of eye-catching choices for men, women and kids – as well as running shoes and a vegan range.
Best for Beauty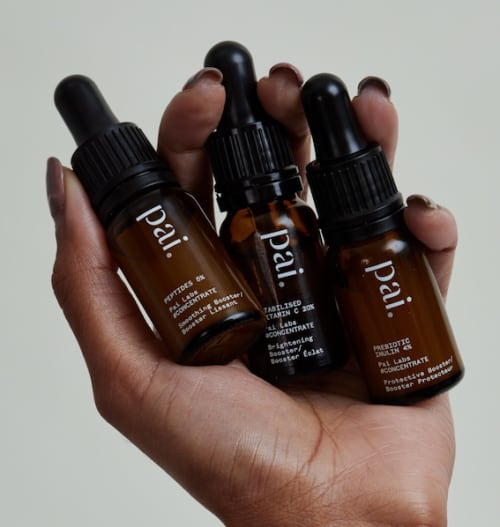 Dedicated to reducing the environmental impact of waste caused by packaging in the cosmetics industry, Pai uses over 80% of recyclable materials in their tubes, plus renewable bioplastic from sugarcane. They also have a recycling scheme that allows customers to send back any packaging that requires specialist recycling. Their cruelty free and vegan skincare range is just as awesome as their ethics, from essential moisturisers and cleansers to the glow-guaranteeing Night Face Oil Gift Set.  
Best for Stocking Fillers
A great all-rounder, the Ethical Superstore offers everything from bee houses to jewellery. What we like the most about this brand is the ease of navigation. Everything is thoughtfully categorised so you can easily find vegan gifts, plastic-free gifts and so on. Sustainable can often mean more expensive, but this is not the case with the Ethical Superstore. Gifts start from below £10, so there is something for every taste and budget.
Best for Food
This is the vegan star on the meal-delivery block. Their aim is to inspire the world to eat more plant-based food, in order to reduce CO2 emissions and water use. All Plants' large menu of frozen meals, with delicious options such as Mac + Greens and BBQ Burrito Bowl, are far superior to your standard supermarket fare and make eating healthy nutritious food super-easy. Their gift boxes are ideal for your plant-based loved ones, or someone who just wants to eat a little less meat!
Best for Drink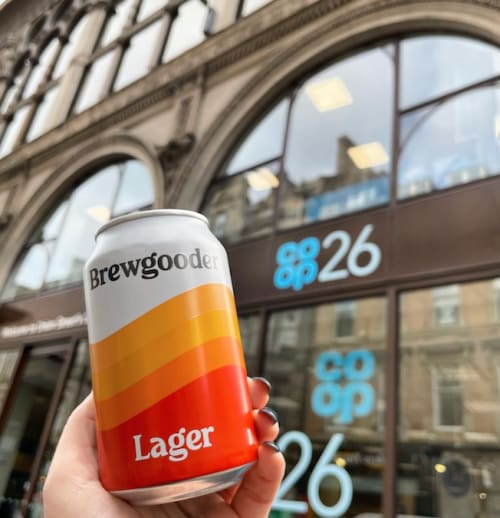 Alongside their impact partner, Charity Water, Brewgooder helps provide clean drinking water where it's needed most. Over 1 billion people do not have access to safe drinking water, but with every can of Brewgooder purchased you are helping to make a big difference. With choices ranging from a superb classic Lager, to a fresh and fruity Tropical IPA, there's something for every kind of beer drinker to enjoy.
Further reading: