You've decided to take the leap and buy yourself a new coffee machine, how exciting! A quick internet search will bring up many options – oh, so many options. The amount of choice, coupled with an avalanche of technical jargon, can be overwhelming. So, which is the right coffee machine for you?
We're going to cut through the noise and offer our humble opinion on the very best Sage coffee machine for you, depending on your preferences.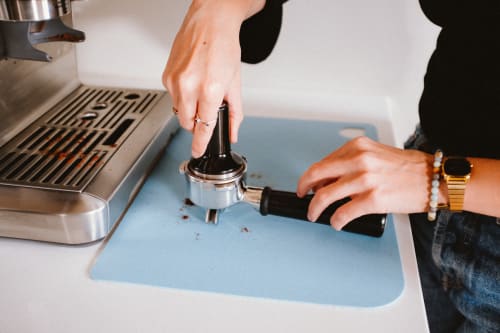 This is the ideal bean-to-cup machine for enjoying fuss-free, café-quality coffee from the comfort of your own home. With a thermo-jet system that heats up in a mere 3 seconds, you won't have to wait long to get your caffeine-fix. Plus, the intuitively designed interface means it's really simple to use - good for when you haven't quite woken up yet! The Sage Barista Pro will make you a reliably fantastic brew, time after time.  
Our Head of Coffee, Will Corby, says this is "The best at-home filter machine ever," and you can't get higher praise than that!  The Sage Precision Brewer brings a high level of control to the table, which is exactly what you need if you're aiming for filter perfection. It has 3 innovative brew modes, including cold brew. So whether it's winter or summer, this machine is your ticket to outstanding filter coffee.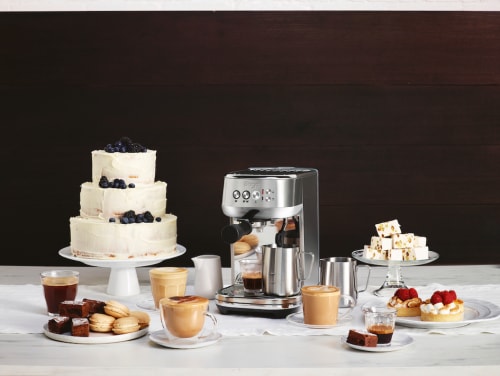 The ultimate choice for everything from a single espresso to a frothy cappuccino. There's a precision dosing tool, which makes measuring out your coffee super easy. It has an automatic steam wand for achieving excellent micro-foam, so your latte-art dreams can become a reality (maybe after watching a YouTube video or three!). It also comes with cleaning tools, so keeping your machine spick and span will be a breeze.
Although our ground coffee is as fresh as it can possibly be (reader, we roast it to order) there's no denying that beans are where it's at for maximum freshness. There's nothing quite like grinding your beans and brewing immediately for that ultra-fresh, incredible-smelling, barista-quality brew. If this is what you're all about, you can do no wrong with the Sage Smart Grinder Pro which will grind your coffee to perfection and boasts an incredible 60 settings. Although please note, to actually brew your coffee you'll need one of the above machines.
Ready to buy?
Hopefully this has made making that all important decision a little easier! To find out more about these top-notch machines you can head over to our equipment page - it's a real treasure trove of coffee brewing kit!
Thinking about grinding your own beans? Check out our blog on the best Wilfa Coffee Grinders